Your one-stop source for premium OEM body and mechanical parts.
Save time.
Pfaff Auto Parts stocks OEM body and mechanical parts. Order all of the parts you need for a job from one place, with one point of contact – delivered together, on time.
Save money.
Competitive pricing for all of the parts you need. As a seller of OEM parts, fitment is guaranteed, reducing expensive and time-consuming come-backs.
Save hassles.
Our premium OEM parts come with a factory warranty, and are sourced on a VIN-level basis, ensuring the right parts are supplied first time, every time. Your shop runs more smoothly, and your customers are happier.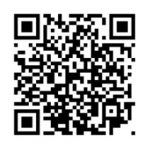 Pfaff Auto Parts makes things simple for you.
Our scale, resources, and knowledge provide you with the convenience and reassurance you need – letting you focus on getting the job done, and ensuring your customers are happy. Generous terms, a simple warranty process, and the ability to serve you in multiple languages makes Pfaff Auto Parts easy and simple to work with, whatever your size, and whatever your requirements.