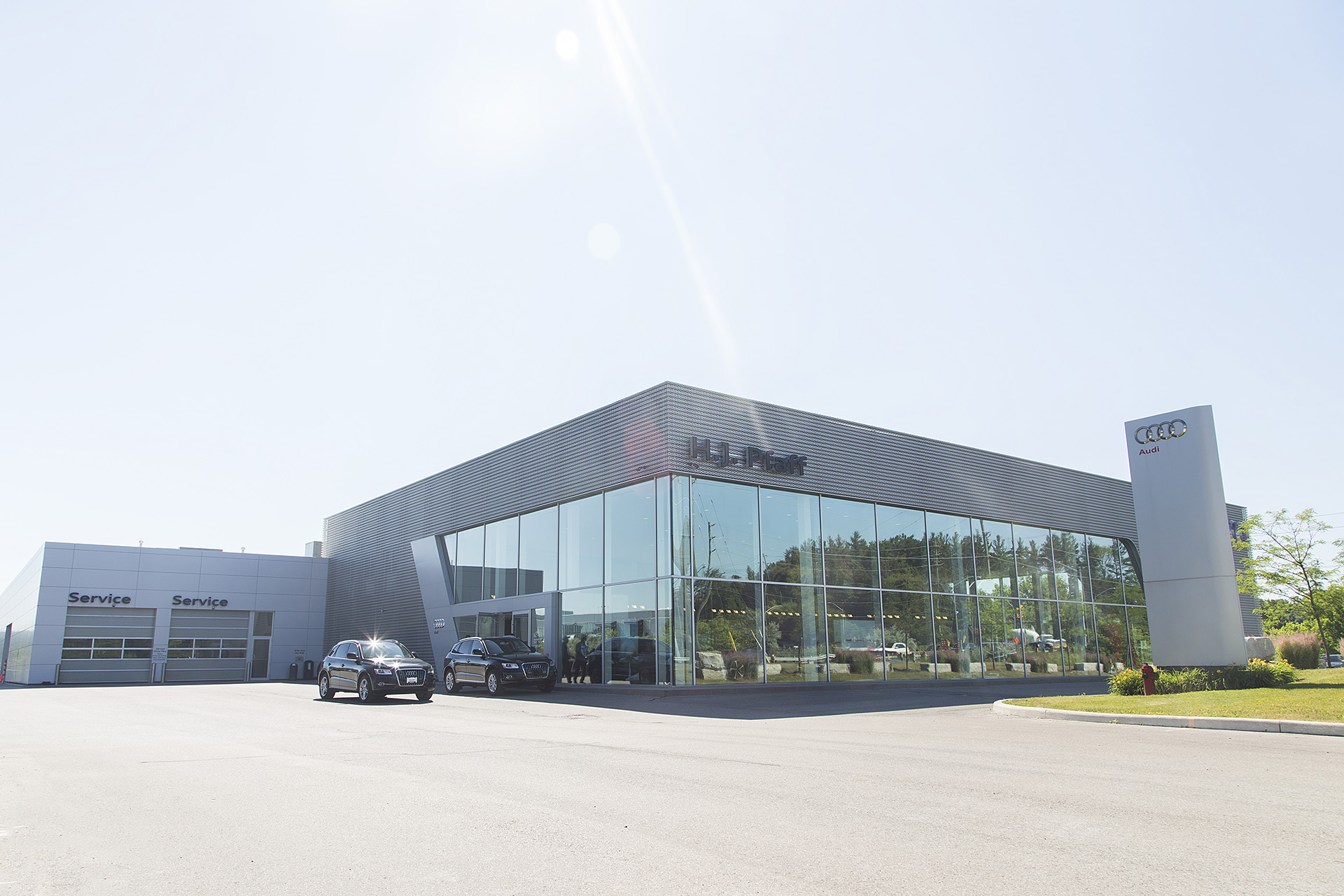 About Audi
Pfaff Audi is committed to providing the highest levels of customer service through our unsurpassed knowledge of the Audi vehicles we sell and service.
Our staff of automotive professionals takes pride in representing the Audi brand and is well versed in the innovative design, advanced technology, and superior performance that the brand represents.
High quality engineering is at the center of a totally fulfilling Audi driving experience. At Pfaff Audi, we strive to offer a customer experience at the same high level. Whether you are looking for a new or pre-owned vehicle, need parts or service, or would like information on Audi products and services, please call or email us for prompt attention.
Audi customers expect superior performance without compromise. At Pfaff Audi we look forward to exceeding those expectations.
New Cars Newmarket
Finding new cars in Newmarket is easy when you choose H.J. Pfaff Audi. When you are in the market for new cars, our dealership in Newmarket has the selection that you are looking for. Buying a new car should be an exciting experience, but it is also a very large investment. At H.J. Pfaff Audi in Newmarket, our representatives will take care of you throughout the car buying process. Continue reading this article by H.J. Pfaff Audi about some of the new cars that you can find at our dealership in Newmarket!
Begin your search for new cars here.
The All-New Audi Q8!

The all-new Audi Q8 is coming to H.J. Pfaff Audi! Take a look at some of its features:
Used Cars Newmarket
Are you looking for a dealership that has a large selection of quality used cars in Newmarket? Well look no further than H.J. Pfaff Audi. Buying a certified pre-owned vehicle has never been easier with H.J. Pfaff Audi! Every used Audi car comes with our industry-leading 300+ point inspection, plus our extensive limited warranty. So you can drive with confidence knowing that your Audi has received quality care, and is covered by top-notch support and service. In this article by H.J. Pfaff Audi, we will talk about the benefits of purchasing certified used cars from our dealership in Newmarket.
Begin your search for used cars here.
When you buy a pre-owned vehicle in 2018, the general expectation is that it will operate without major problems for three to five years, or longer. Gone are the days when buying used cars meant that you were buying someone else's problems. At H.J. Pfaff Audi in Newmarket, we specialize in quality.