Pfaff service advisor P.J. Groenke enters Pirelli World Challenge in Subaru BRZ
Pfaff Porsche service advisor P.J. Groenke will make the leap into the series' Touring Car A class in 2018. Groenke, a five-year veteran of the Pirelli World Challenge, 2017 Touring Car B champion, and second-place finisher in the 2016 Touring Car B class, will rejoin the successful TechSport Racing team behind the wheel of a Pfaff-sponsored 2018 Subaru BRZ.
"I've loved racing in the Pirelli World Challenge and excited to make the move into TCA this year," said Groenke. "And to be doing it with an experienced team, with manufacturer backing, is even better. It will be great to be back in a rear-wheel drive car, and with 100 more horsepower to play with."
Groenke's BRZ will be one of four operated by TechSport Racing. Team owner Kevin Anderson partnered with Subaru to build showroom-stock cars that compete against race cars such as the Mazda MX-5 Global Cup, Volkswagen GTI, and Honda Civic Si in TCB. Aside from 17" Pirelli slick racing tires, coil-over suspension, roll cage, exhaust, engine software, and a stripped-out interior, the BRZ remains very similar to the street version.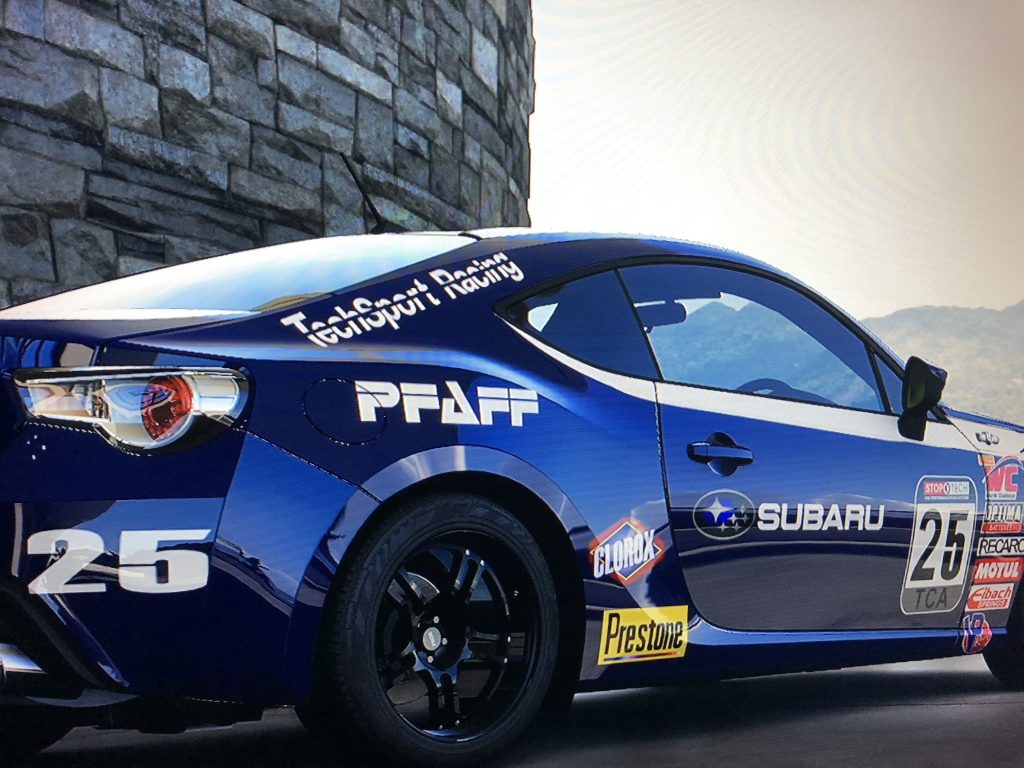 "Passion for driving and motorsports is something that runs throughout our organization," said Chris Pfaff, President and CEO of Pfaff Automotive Partners. "P.J. Groenke has proven himself consistently behind the wheel of many race cars, and especially in Pirelli World Challenge. We're delighted to support his efforts as he continues to develop in his racing career."
Pirelli World Challenge's Touring Car A class follows the GT and GTS/A classes, where Pfaff Motorsports runs a Porsche 911 GT3 R and Porsche Cayman GT4 Clubsport, to six stops around North America. The season kicks off at Circuit of the Americas March 23-25, and visits Virginia International Raceway, Lime Rock Park, Portland International Raceway, Utah Motorsport Campus, and wraps at Watkins Glen International, August 31-September 2.
Follow P.J. Groenke on Instagram here, and learn more about Pfaff Motorsports here.