Audi Sport track evening at Canadian Tire Motorsport Park
Blog
Jun 30th, 2017
The rain held off and the sun was shining for a perfect evening at Canadian Tire Motorsport Park for the Audi Sport Evening track event. H.J. Pfaff Audi and Pfaff Audi hosted clients for an intimate evening, giving them the ultimate test drive experience. What better way to test what Audi is capable of then on a race track?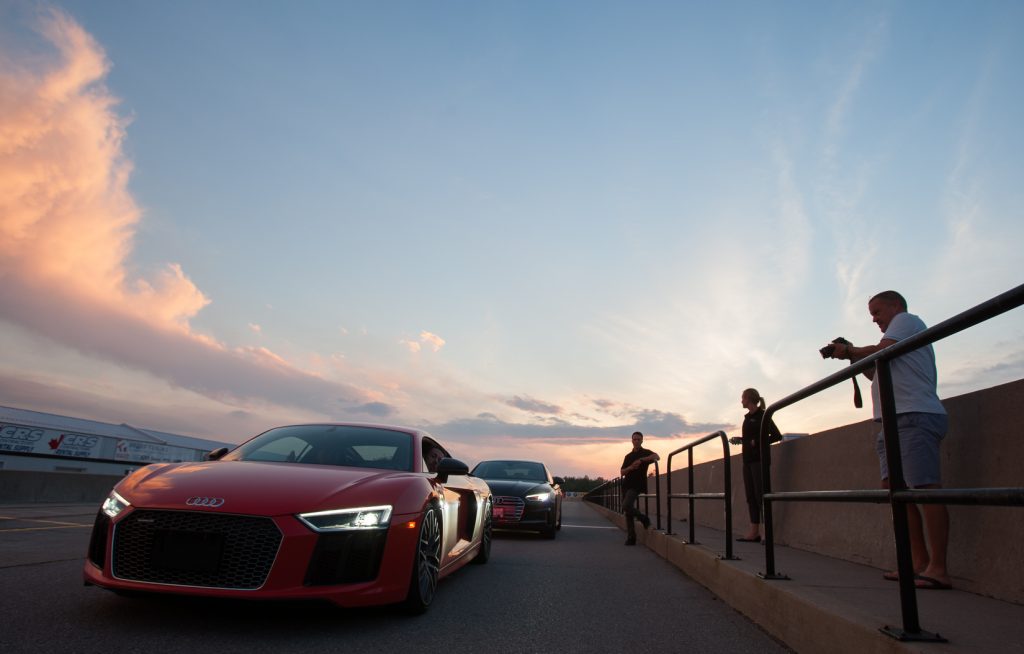 Guests test drove R8's, an RS7, and a fleet of S4's and S5's. We also surprised our guests with hot rides in the Pfaff Motorsports Castrol R8 V10 Plus. They also had an exclusive opportunity to test their own vehicles on the track.
A special thank you to Apex Driver Training for allowing us to play race car driver for the evening.
Want to join us next time? https://goo.gl/3wl0Wl