BAC CONTINUES GLOBAL EXPANSION AS MONOS HIT THE CANADIAN MARKET THROUGH PFAFF AUTOMOTIVE PARTNERS
Blog
May 17th, 2017
Briggs Automotive Company (BAC) continues to break new ground across the globe by teaming up with Canadian group Pfaff Automotive Partners
Pfaff is one of North America's leading dealer groups, and it will now sell BAC's One-of-a-Kind Mono supercar to its track-loving market
Pfaff signed a limited-run deal with BAC, with Monos going up for grabs from the company's Ontario base
BAC has exported the highly acclaimed Mono to over 30 territories worldwide since its launch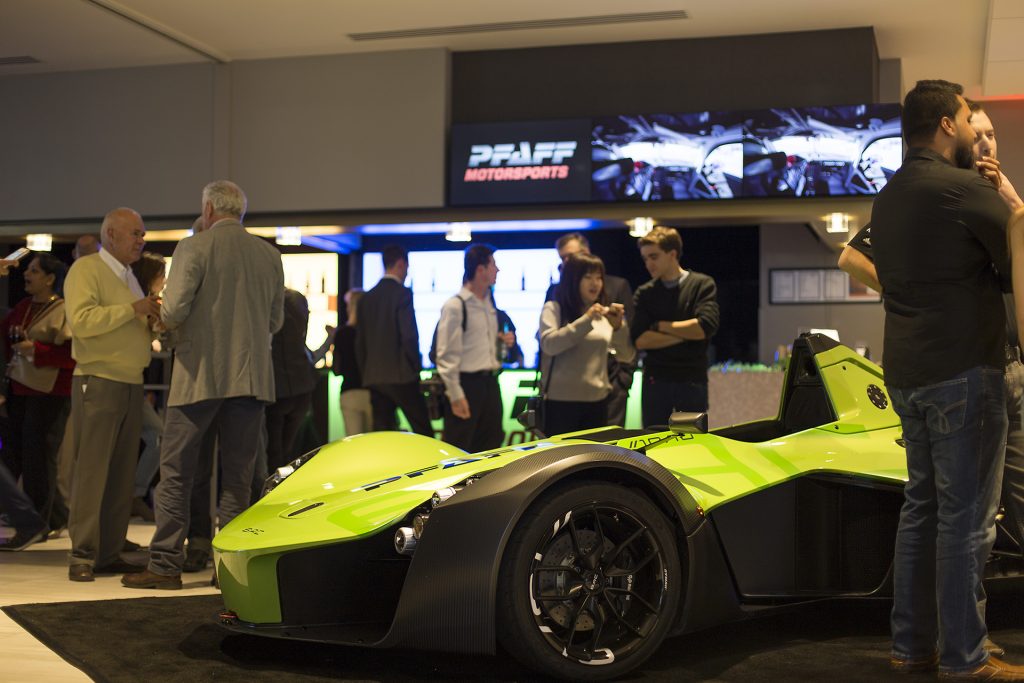 Briggs Automotive Company (BAC) is continuing to take the world by storm, as the maker of the One-of-a-Kind Mono supercar has joined forces with leading Canadian dealer group Pfaff Automotive Partners – famed for its dealings in motorsport and high-performance vehicles.
Pfaff deals with some of the biggest marques in the world from its Vaughan, Ontario, base – just north of Toronto – including McLaren, Porsche, BMW, Audi, Pagani and Singer Vehicle Design. And it's now added BAC to its armoury on a limited-run deal, with intense interest from automobile and racetrack enthusiasts expected.
The bespoke Mono has been something of a revelation since its launch in 2011 and become a true British success story. BAC has exported the car to over 30 territories around the globe and is continuing to break new ground.
Signing on the dotted line with such a high-profile partner further demonstrates BAC's supercar domination and opens the Mono world to a new and enthusiastic market.
BAC's venerable creation has earned plaudits all over the globe for its unique vehicle aesthetics and impeccable driving characteristics. It's forever demonstrated its track prowess around the world, and the Canadian market can exploit its credentials to the full around the likes of Canadian Tire Motorsport Park and Area 27.
The supercar already has a big presence in North America after the launch of BAC USA earlier in 2017, and its venture north into Canada represents breaking even more ground.
Pfaff Automotive Partners prides itself on providing the very best customer service, which makes it the perfect partner for BAC. The Liverpool-based manufacturer tailors every aspect of the Mono to the driver, including a made-to-measure seat and steering wheel.
Neill Briggs, BAC Co-Founder and Director of Product Development, added: "We're absolutely delighted to join forces with Pfaff Automotive Partners and continue our rapid expansion around the world. Having a specialist dealer group in Canada is testament to just how impressive a machine it is and just how competitive it is as a track car. Canadians love their cars and, clearly, they're big fans of pure driving characteristics of the Mono."