Pfaff Auto and North York General Hospital Foundation
Blog
Sep 20th, 2016
TORONTO, ON—September 20th, 2016, North York General Hospital Foundation (NYGHF) and Pfaff Automotive Partners today announced that together they will cross the starting line in a three-year race to raise $850,000 to replace all of the hospital beds at North York General Hospital. Pfaff has kick-started the campaign with a $150,000 donation, and together, the two organizations will put their shared communities to the challenge of raising the remainder of the funds over the next three years.
For the hospital's patients, a hospital bed isn't just a bed – it's the place they first met their newborn baby; it's family game night; and, for some, like kids in paediatrics, it's where they exercise their imagination during recovery. The first wave of the three-year campaign is titled, "It's not just a bed. It's a race car!"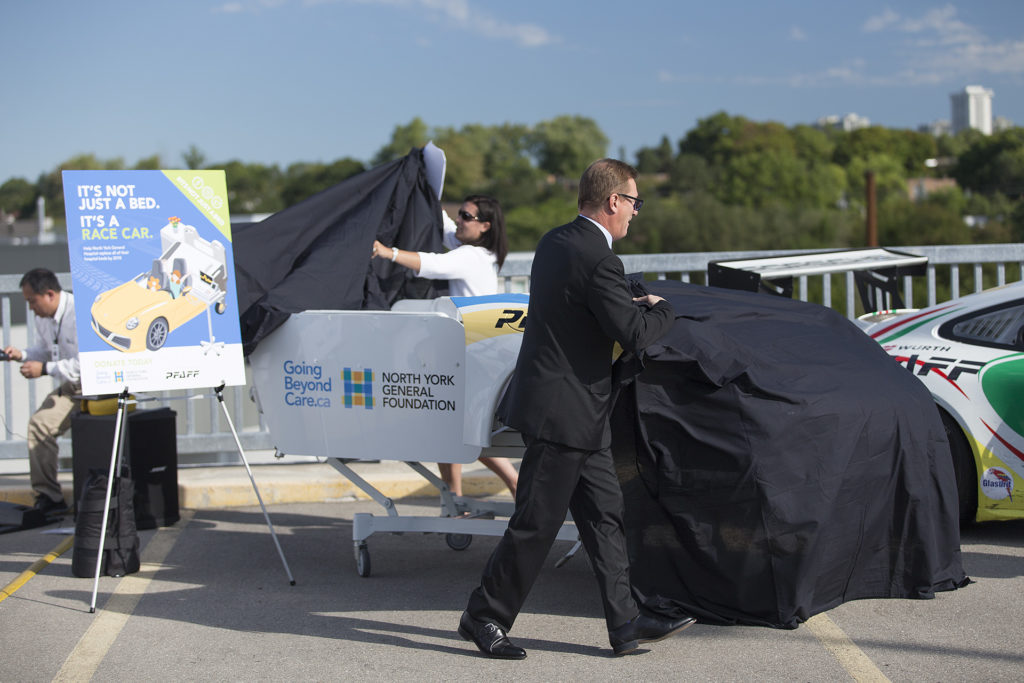 "We are thrilled to have Pfaff on board for this partnership," explained Terry Pursell, President & CEO of North York General Foundation. "We have all known someone who has needed to stay resident in these beds, whether for a short or long period. It's important to us that we're able to offer not only comfort, but safety and a good patient experience for the best possible outcomes during those stays."
"Both of my children were born at North York General Hospital, so I have a personal and emotional connection," said Chris Pfaff, President and CEO of Pfaff Automotive Partners. "I've experienced firsthand their superior customer care, one of the ideals to which our own organization aspires. NYGH does great work, and we love the marketing campaign they've put together around this initiative. We've worked on programs with the hospital in the past, and we know that many of our clients are the hospital's clients as well. We are excited to partner with NYGH with this leadership investment, and look forward to helping them get the word out about this important program."
To bring the campaign to life, Pfaff's Autoworks division has customized one of NYGH's beds with upgrades featuring race car design cues, To demonstrate the two organizations' commitment to racing to the campaign's finish line. The customize bed also symbolizes the unique experience and superior patient care NYGH provides. Also on hand at the announcement was a Porsche 911 GT3 Cup race car, accompanied by Canadian Platinum Class champion driver, Chris Green.