Pfaff Porsche September track day
Blog
Sep 14th, 2016
On September 14, Pfaff Porsche hosted its final track day of the year, the last of the 2016 driving season. Conditions for the day were perfect, and over 20 Porsche drivers enjoyed one of the world's greatest racetracks – the Grand Prix circuit at Canadian Tire Motorsport Park.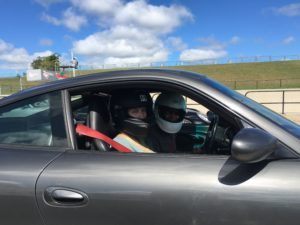 The day began at 9am with a driver's meeting, with the first group heading out on track at 9:15. Novice drivers began their day with a brief classroom session, followed by driving exercises such as a slalom, emergency braking exercises, track driving introduction (with instructor), and skidpad.
Intermediate and Advanced drivers enjoyed 15-20-minute lapping sessions throughout the day. A light breakfast and catered lunch were provided.
Watch pfaffporsche.com and pfaffmotorsports.com, where we'll announce the 2017 track dates soon.