Porsche Club of America Upper Region: Pfaff GTA Urban Ramble
Blog
Aug 25th, 2016
Throughout the summer, better known as "driving season" for sports-car fanatics, the Porsche Club of America hosts numerous driving events either in the form of a "Fun Run" or a ramble. On Sunday, August 21st, a group of Porsche enthusiasts from the Porsche Club of America Upper Canada Region, joined Pfaff Porsche in their first ever ramble.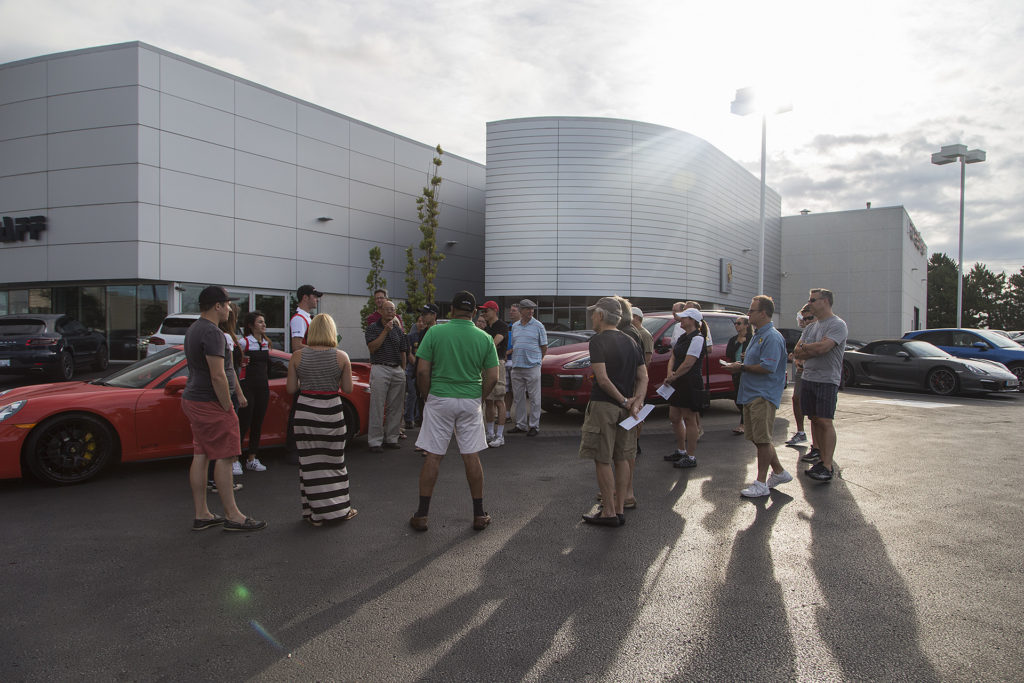 The route was specially planned to capture some extraordinary views of the city while simultaneously providing drivers with the optimal driving experience. At the mid-point of the course, drivers stopped for a coffee break with a great view of both the city and a spectacular lineup of German sports car. With a diverse group of Porsches, ranging from timeless classics to performance based sport utility vehicles, its needless to say that the members of the Porsche Club of America Upper Canada Region turned heads.
From there, drivers continued on their route through picturesque back roads, winding on-ramps, and exhilarating straight-aways to reach the post-drive lunch.
The end result of the day, Porsche enthusiasts were given the opportunity to spend quality time in the driver's seat of their prized possession, but more importantly, to create lasting memories and develop new relationships with others who share a common passion.