Perry Mason wins at the Canadian Historic Grand Prix
Blog
Jun 22nd, 2016

(Photo by Ivan Novotny)
The Canadian Historic Grand Prix is Canada's largest gathering of vintage and historic race cars in Canada. Hosted by VARAC this past Father's Day weekend, Canadian Tire Motorsport Park was filled with the sounds and smells of motorsport history.
The high temperatures and large grids of cars made for a very challenging weekend for Perry Mason and the H.J.Pfaff Audi 80 Coupe GT. Qualifying on Friday with 62 cars made it difficult to get a clean lap, but by laying back finding open track, he was able to achieve second in class.
Later, race one was brutal, with high temperatures and a red flag for 20 minutes while debris from a wreck had to be cleaned up. After the restart, Perry dominated the class, taking the win.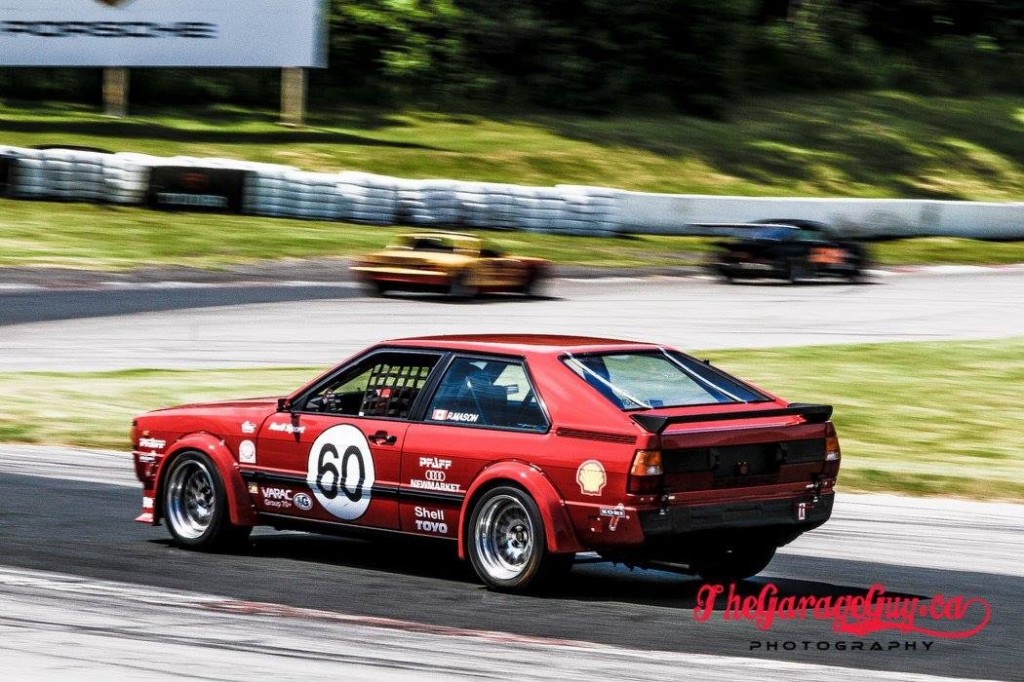 (Photo by Gary Grant)
On Saturday, race two and three both featured exciting battles with the competition, and both races resulted in solid second-place finishes. The car was beginning to show signs of running too hot, though everything else was perfect.
Sunday's race four ended up in a DNF, due to a spin in oil from another car's leak, and continuing temperature problems. After a few changes, Perry went out in the 25 min finale feature race in scratch position working through the pack to about halfway, but with three laps to go, he had to call it a day due to continual overheating later diagnosed as a head gasket problem on the 35-year-old Audi.
Thanks goes out to H.J.Pfaff Audi and everyone who helped on the final day Sunday: Darryl Hopp, Tyler and Ryan McCue and family, Mark Harris and even Steve Bortolotti who dropped by just in time to fill the fuel tank!
The next event is at CTMP July 30-31. Free tickets are available here.