Pfaff Motorsports ends Montreal GP on high note
Blog
Jun 13th, 2016
Race 2 on Sunday is in the books, and both Pfaff Motorsports drivers managed to have solid runs to end off a challenging weekend for the team. Orey Fidani started 29th in semi wet conditions, and quickly started his charge forward in the ultra-competitive field. With a significantly better handling car, Orey managed to gain positions consistently throughout the short race, and ultimately finished 25th overall of the 37 cars competing in the race. A decent result for Orey, and he was able to gain valuable experience running in such a deep & competitive field.
Chris Green started 5th overall, and quickly found his groove at the start of the race on the damp track. While Chris was battling for position, and the win in class with Jesse Lazare, he moved up a few positions to 3rd overall and 2nd in class. A great recovery effort from the entire Pfaff Motorsports crew after finding themselves behind the 8-ball early on in the weekend, to help bring Chris to the front of the field where he belongs.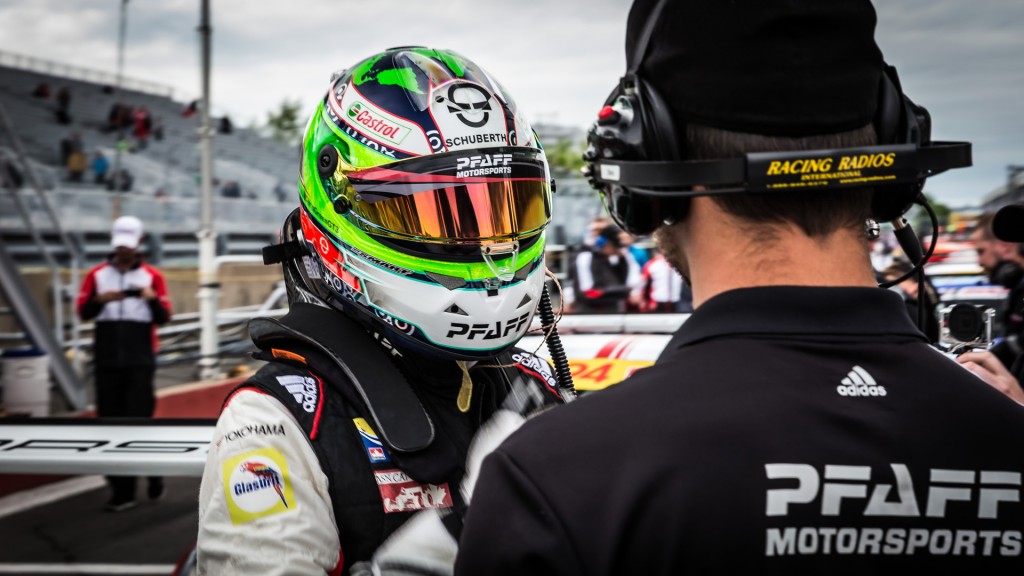 Next up for the team will be a race at Watkins Glen on Canada Day long weekend!