Preview: 2016 BMW M Bike in Long Beach Blue
Blog
Apr 19th, 2016
Just days after the official launch of the new BMW M2 Coupe, BMW presented a tribute to the M family's compact high-performance sports car: the BMW Cruise M Bike Limited Edition.
A core stylistic element of the bike is its Long Beach Blue metallic paint finish, which matches the colour of the M2 Coupe. Like the M2 Coupe, the Cruise M Bike Limited Edition – which will be produced in a limited run of 1,500 units – boasts exceptional dynamics and agility. The bike cuts a powerful figure thanks to the hydro-formed aluminium frame's distinctive "bullneck" – reminiscent of the tank position on a motorcycle – and its clear transitions in form.
Smooth welded seams lend a single-mould look to the frame design. And, like its automotive inspiration, the two-wheeler uses an eye-catching Long Beach Blue metallic colour scheme to highlight its confident character and spread joy through the ranks of BMW M aficionados and beyond.The bike's striking design concept is complemented by high-quality technical components, which generate a special feeling on the road.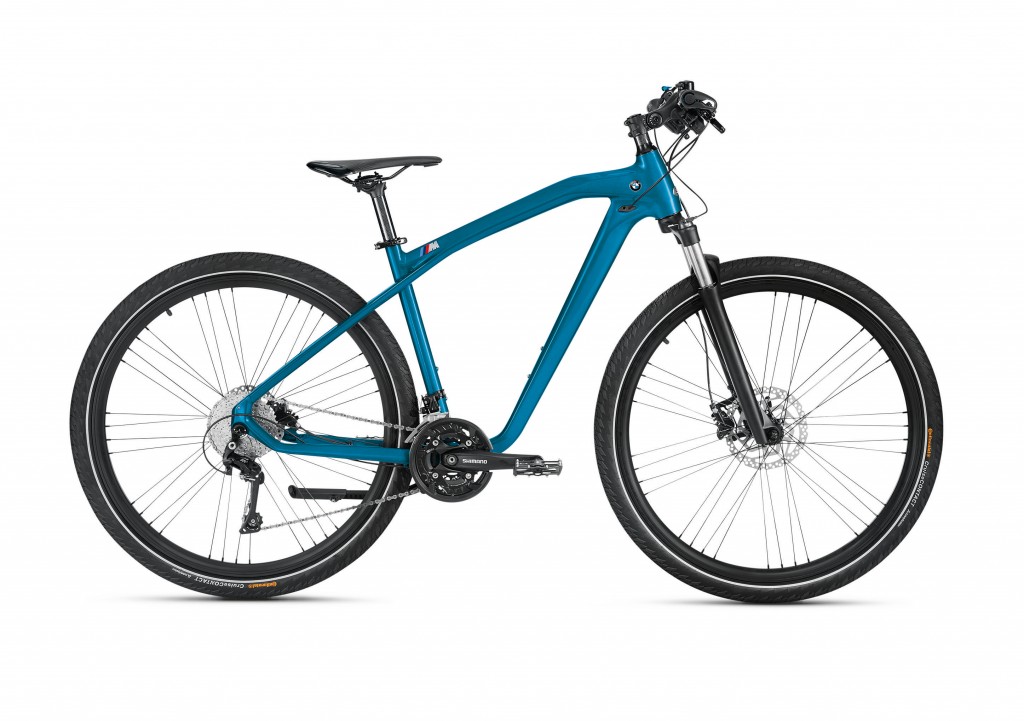 The carbon seat post and spacer ensure the BMW Cruise M Bike Limited Edition is a light yet also a strong device. With larger wheels (now 28 inches), a 30-gear system and Shimano hydraulic disc brakes, it has all the tools to deliver the last word in riding pleasure – on straight roads and twisty or hilly routes alike.Every example of the limited-run special edition also has its own specially made plaque.