Chris Pfaff's blog: Motorsport preview
Blog
Apr 1st, 2016
It's amazing how quickly time passes. It feels like just yesterday that we were celebrating Orey Fidani and Chris Green's double wins in the Canadian Porsche GT3 Cup Challenge – our two Pfaff Motorsports took away the driver's championships in the Gold and Platinum classes last year, supported by a great team and putting on some amazing performances.
But with the winter officially past, it's time to look forward to the 2016 racing season, and we have some very exciting announcements to make about Pfaff Motorsports.
Both Orey and Chris will continue to drive Porsche GT3 Cup cars. In fact, they already had their first race weekend in Sebring, Florida, a couple of weeks ago, where Chris scored two podium finishes in some of the largest fields he's ever competed in.
Orey Fidani has moved up this year from a Gold-class 997-generation Porsche to a brand-new 2016 991-generation Cup car, and we're excited to see him compete at a higher level this year in the Canadian GT3 championship. Chris will be doing select races in the Canadian championship, and will also do the Pirelli World Challenge race this may at Canadian Tire Motorsport Park, driving his iconic Castro-liveried 991 GT3 Cup.
We've expanded our program in the Porsche series as well with the addition of the new Cayman GT4 Clubsport, which runs in a lower class in the IMSA-sanctioned Canadian Porsche series. With a 3.8-litre engine, PDK gearbox, and Cup car suspension pieces, it's a very exciting race car, and we're looking forward to supporting our customer Gerald Panneton as he races his GT4 this year. Stay tuned for more exciting news about that car.
2016 will also see us intensify our racing efforts with McLaren on the track. Pfaff has been appointed the official McLaren GT partner for Canada, meaning that we'll be selling, servicing, and supporting the 650S Sprint, 650S GT3, and the all-new, recently-announced 570S Sprint and 570S GT4 race cars.
Chris Green will also be driving our 12C GT Sprint race car in the wonderful Summer Classic and Fall Classic events at Mont-Tremblant later this year. These events bring together race cars of many ages, brands, and types, and are a treat for spectators in a beautiful part of the country.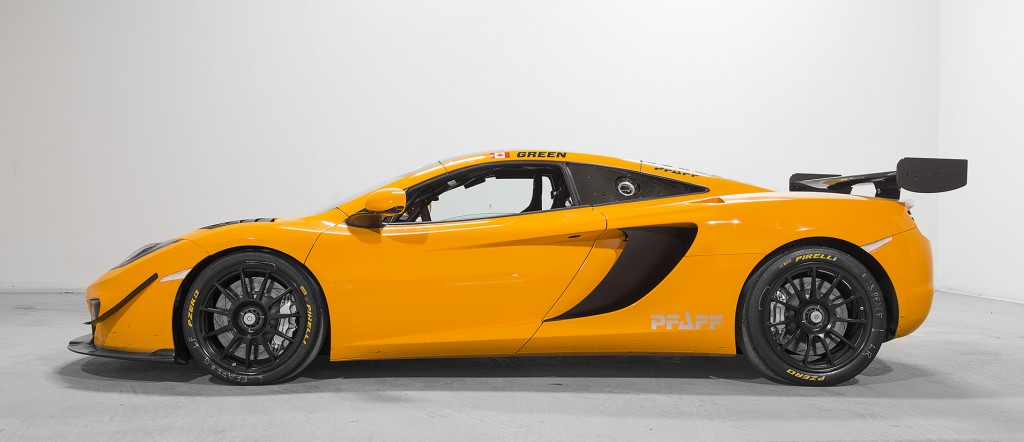 And that's only the start. With a full-time motorsports team manager in place, Steve Bortolotti, you can expect even more big news from Pfaff Motorsports as we get closer to the start of the racing season. Stay tuned for news about our 2016 launch party, where we hope to see you, and introduce you to our team and race cars in mid-May.
It's going to be an exciting year!