McLaren 570S review: the "entry-level" McLaren is hardly entry-level
Blog
Dec 30th, 2015
It's hard not to laugh when describing the 570S (and its 540C sibling) as McLaren's "entry-level" sports car. Most entry level cars do not come packing 562 horsepower from a high-tech, twin-turbocharged V8 engine. Most entry-level cars don't have an automated dual-clutch transmission, adjustable dampers, ceramic brakes, or dramatic dihedral doors. And almost no entry-level car is built around an incredibly light, stiff, and advanced carbon-fibre backbone – something that not even the higher-end models from some Italian manufacturers can offer.
Make no mistake: $219,750 is a lot of money in anyone's book, but at that price point, you get a lot of equipment in the 570S, as well as a lot of technology. The 570's interior, for instance, is an incredibly luxurious space, with more room than the more-expensive 650S (and easier ingress and egress thanks to a revised carbon tub with lower side sills). Full leather upholstery is standard, as is a sophisticated touchscreen infotainment system that integrates controls for the audio system, climate control, telephone, and navigation into one fast-responding, easy-to-use system.
So what exactly defines the 570S as entry-level?
If you're McLaren, the Sports Series' status in the lineup isn't about all the great McLaren stuff that it has. It's about what has been left out. The 570S and 540C, while based around the same carbon-tub construction and featuring a variation of the same drivetrain as the 650S and 675LT, don't have two of the big-boy cars' defining technologies: active aerodynamics and the cross-linked hydraulic suspension. At extreme speeds and on the racetrack, these two things elevate the Super Series' performance into a realm that the Sports Series can't match. The big wing keeps the car stable at high speeds and also acts as an airbrake under hard braking, while the hydraulic suspension means that the 650 and 675 are able to blend incredible cornering ability with unreal ride quality, no matter which setting (normal, sport, or track) you've dialled up on the active dynamics panel.
On the street, you will hopefully not be going fast enough to need an airbrake, or the downforce-generating high-speed ability that the 650 and 675 offer. And indeed, at pretty much any speed you're likely to find yourself at on the road, the 570 still feels sucked down onto the road despite its skinnier tires. Clever sculpting of the body – the side scallops split airflow into the engine air intake and send the rest up through a pair of flying buttresses and over the rear spoiler – means that the 570 is still incredibly stable, and gets more so at higher speeds. Impressively, refinement over the Super Series is improved as well.
It's true that the 570S' suspension doesn't have quite the breadth and depth of the Super Series cars. When you dial up track mode, for instance, the car gets noticeably stiffer and more nervous on rough pavement, something that you don't notice on the 650. The flip side of this is a more natural-feeling cornering attitude. Where the Super Series cars can feel spookily sci-fi in the way they round corners completely flat while retaining their ride compliance, the 570 weights up more conventionally, leaning on its adjustable dampers and anti-roll bars. Body roll is still minimal, but you sense the car loading up, and the forces building through your butt and the steering wheel. For someone used to driving more conventional sports cars, it's a familiar feeling, but one that is, thanks to the car's power, speed, and grip, is still on a whole other dynamic plane.
Personally, at least on the road, it's a sensation I prefer. Because of the narrower front tires and the way the suspension feels, the 570 feels interactive and alive at speeds where the 650 is barely breaking a sweat. Because you have less technology backing up your every move, it feels like the driver has to do more, which is a nice feeling to have in a sports car. (On-track, my choice would be totally reversed: I'd like all the technological help I can get, thank you very much, to help make me faster, at any cost; the Super Series' brilliant suspension and aero do just that, and deliver huge excitement at equally huge speeds.)
McLaren's seamless-shift seven-speed dual-clutch gearbox is the same piece of hardware used in the higher-end models, but new software means that it performs better than ever. Slogging through traffic, it shifts imperceptibly and doesn't hunt between gears; when you're driving aggressively, gears seem to slot home faster and more precisely than ever. But it's at really low speeds where you feel the huge improvements that have been made: you can now switch between forward and reverse without having to pause and wait a couple of seconds, and the car's low-speed maneuverability has thus been massively improved. In every driving situation, the transmission, and thus the car, really performs beautifully. Indeed, my only complaint is that it doesn't like you short-shifting manually between first and second when you have some steering lock wound on.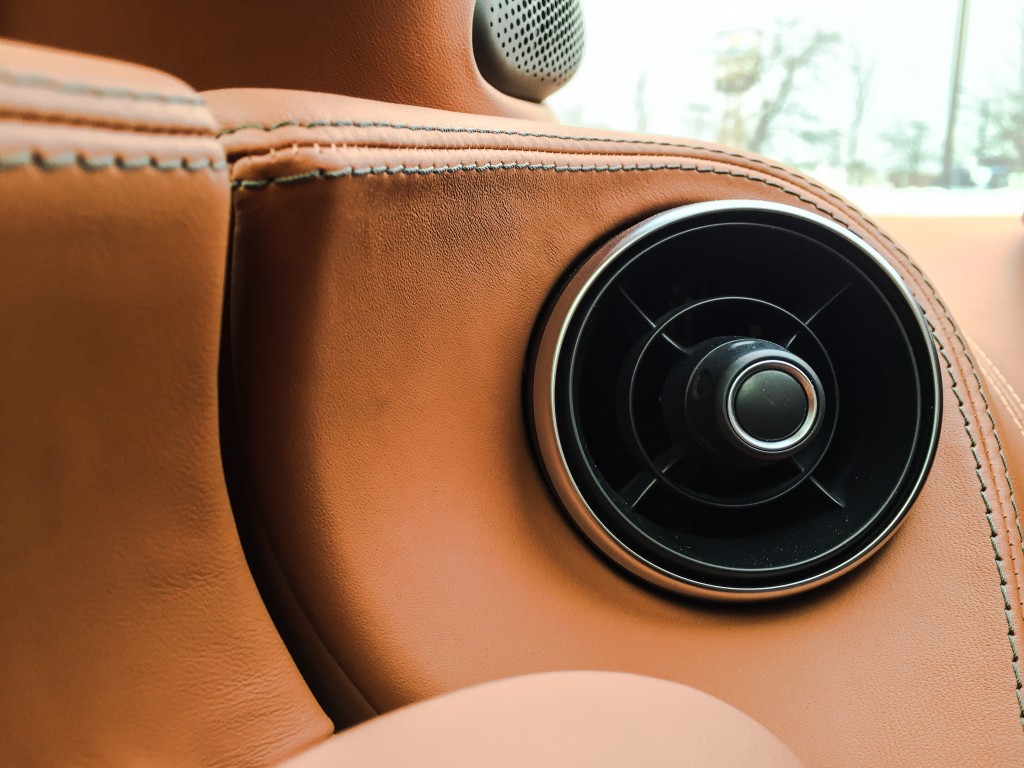 You get a higher level of everyday usability with the Sports Series. It's not just the lower side sills or the roomier cabin. There are plenty of thoughtful storage spaces around the interior, the touchscreen is bigger and has a higher resolution (and allows access to apps via your smartphone connection), the trunk is generously-sized and there's a sizeable shelf behind the seats for a couple of bags. The design of the front end also means you don't need to be as careful about scraping the front end on driveways (a lift system is still available), and outward visibility is spectacular for such a focused sports car, with terrific views all the way around to make weaving through traffic and parking a cinch. If you wanted to daily-drive this car, you could, something reinforced by the Pirelli SottoZero winter tires fitted to the vehicle I drove during the final days of 2015.
A mention should go to the instrument cluster: Instead of an analog tachometer flanked by two small digital display screens, you get a large TFT screen instead, which changes its configuration according to the drive mode you've chosen – circular tach with large digital speed indicator in normal and sport modes, large bar-graph rev counter and small digital speed readout, with tire pressures and temperatures alongside in track mode. The big screen, cribbed in configuration from the P1 hypercar, adds a new, and entertaining dimension, to the 570S' bag of tricks.
So there you have it: the 570S is the most accessibly-priced McLaren yet, and at least at sane speeds, it's actually the most fun to drive. It is also, P1 aside, the best-looking, with the most thoughtful, most carefully-resolved design and execution of any vehicle McLaren's put on the road. My list of quibbles is short and mostly trivial: the rear-view camera is mounted so low you get a distorted perspective on the screen when reversing, lighter-coloured interiors can cause windshield reflections, and the ceramic brakes only deliver great pedal feel when you're using them aggressively.
That is, truly, it. And it all makes me even more excited about the next addition to the Sports Series lineup, coming later in the spring: the 540C may be down a little bit of horsepower (540 is still more than enough to suck the doors off most cars on the road), but it will have more road-friendly tires, a slightly more compliant suspension, and conventional steel brakes, which means we'll probably love it even more.
Learn more about the 570S and configure your own in Toronto and Vancouver here.