Porsche Cayman GT4 Clubsport!
Blog
Oct 6th, 2015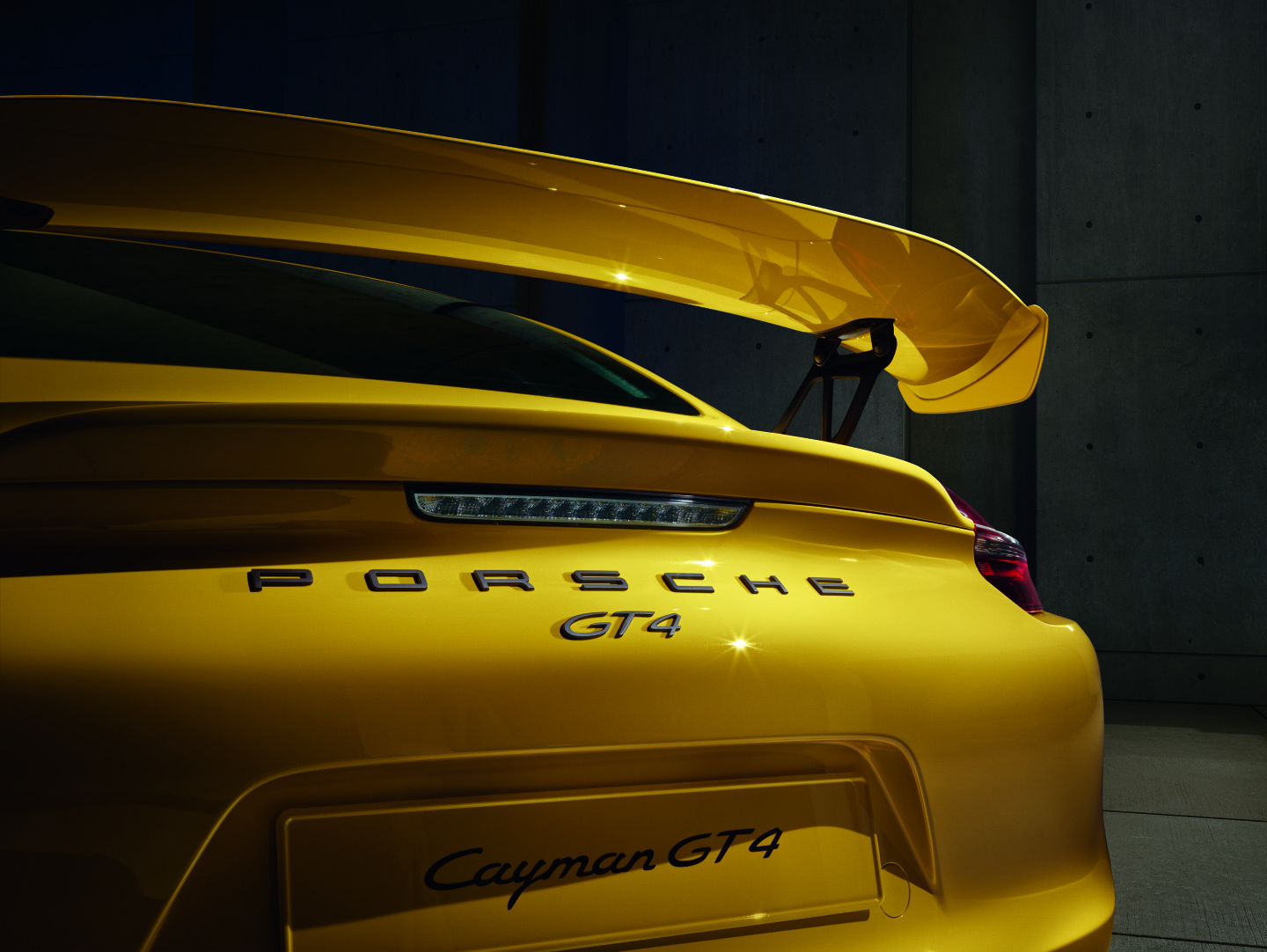 This just in! Porsche Motorsport has developed a Cayman GT4 Clubsport. Starting with the already lightweight (and incredible) Cayman GT4, they've gone ahead and made a near-standard racing version. It's going to make its world debut at the Los Angeles Motor Show on November 18th with orders starting on the same day. We won't know what it will look like, or really all of the specs until then, but here's what we got from Porsche.
The Clubsport will have a 3.8 litre flat-six just like the GT4, but the racing version will be PDK with shift paddles and a mechanical rear-axle locking differential. The lightweight suspension strut front axle is being borrowed from the 911 GT3 Cup, and the brakes will be 380-millimeter steels. It's going to be lightweight at just 1,300 kg including the welded-in safety cage and a racing bucket seat with six-point harness.
For 2016, expect to see it in the Ultra 94 GT3 Cup Challenge Canada, PWC, Continental Tire Sports Car Challenge, Pirelli GT3 Cup Trophy USA, and club races run by the Porsche Club of America and around the globe. We're pumped. Considering just how amazing the GT4 is already, we can't imagine how mind blowing the Clubsport will be. Do I sense an early spring track day is in order?