Audi A8L Security: The most secure Audi ever!
Blog
Sep 10th, 2015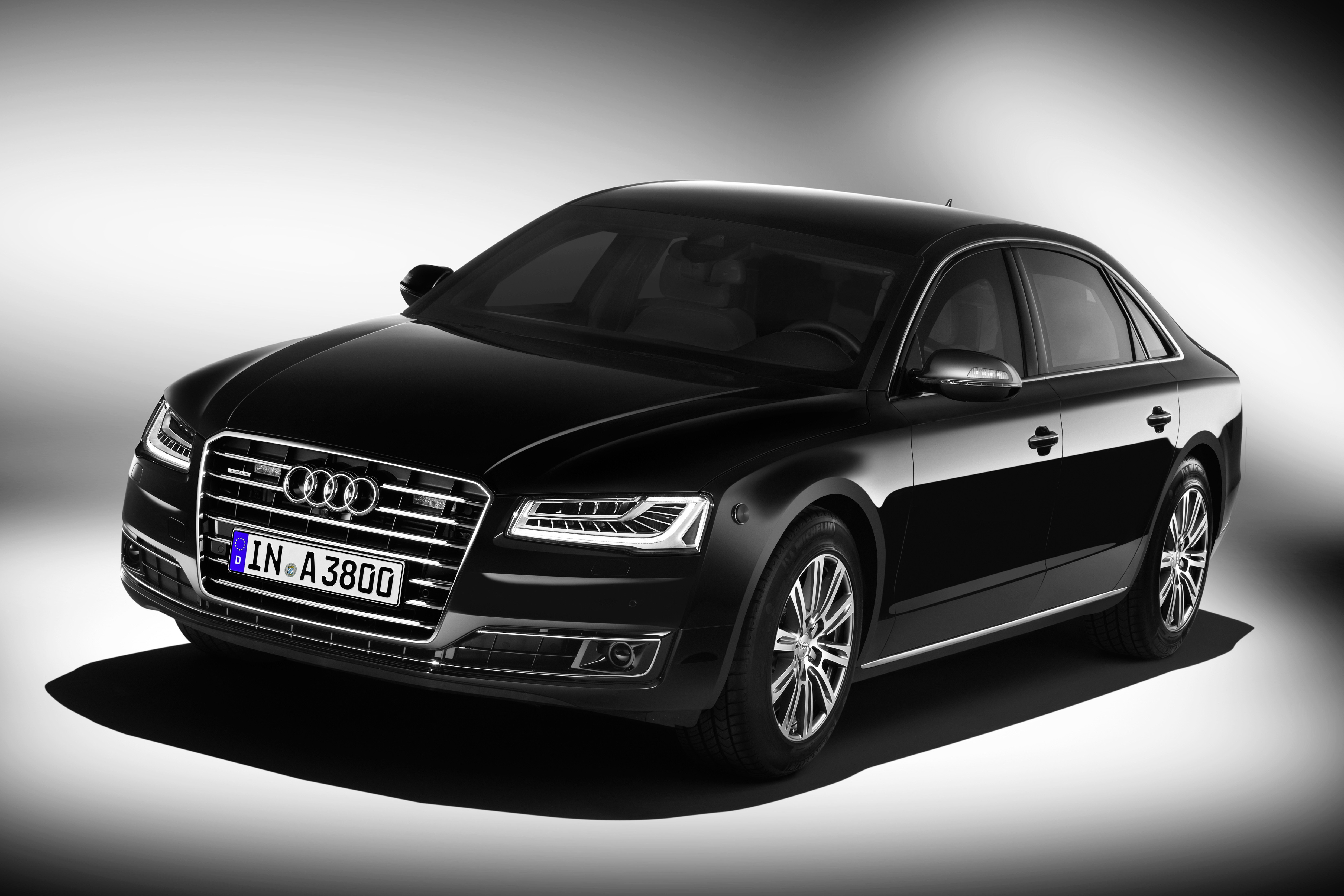 Have you ever wondered what it's like to be important? Not the type of important where people rely on you at the office. I'm talking about a level of importance so high that people want to kill or kidnap you. Well, for those of us who – for whatever reason – are in danger of being murdered on their commute, Audi has a solution. It's called the A8L Security and it's Audi's latest solution for those of us with dangerous occupations or who find themselves in the world's most dangerous places.
Keeping you safe is an all new safety cell that has been reinforced with aramide fabric, special aluminum alloys and a hot-formed steel armour that offers even more protection despite its lower weight. It has an armoured communication box in the trunk, run-flat tires, an intercom for communication with the outside world, bulletproof glass, and selective door unlocking. Audi is also taking requests, meaning you can ask for things like a fire extinguishing system, emergency exit system, or whatever else you think you might need in a confrontation.
These improvements mean that the A8L Security qualifies for resistance class VR9, an improvement compared to the previous versions VR7 qualification.
In addition this is one of the only all-wheel drive armoured vehicles to come straight from a manufacturer – thanks to quattro! To make a getaway, two engines are offered. Your pick between either the standard twin-turbo 4.0 litre V8 or the very handsome  6.0l w12. Pretty cool stuff. You can order one now with deliveries expected spring of 2016.
For the rest of us, check out our normal A8's: