Orey Fidani finishes second in first CTMP race
Blog
Aug 29th, 2015
Rookie Orey Fidani continued his amazing debut race season with a second-place finish today at Canadian Tire Motorsport Park. Driving smoothly and consistently, and staying out of trouble, he continued a successful season and set himself up for the final race of the year, where he can clinch the championship in the Canadian GT3 series' Gold class.
Like a number of the races this season, this one finished under a yellow flag, with two full-course cautions eating significantly into the 45-minute running time. The first crash occurred between Pfaff-sponsored Shaun McKaigue and Carlos de Quesada, both running in the Gold class. McKaigue spun in turn 10 at the end of the first lap and was hit by de Quesada; Orey managed to avoid the incident with a very fast reaction time, netting him second place.
The resulting full-course caution dragged out for 20 minutes as the clean-up crew cleared the debris and the field circled the track slowly, driving through pit lane until the restart. Once the race began again, Chris Green, who started fourth, closed the gap between himself and Marco Cirone to just 0.14 seconds, but the tight gap affected the aerodynamics of his car, so he dropped back to within a full second, before beginning a late-race run. In so doing, Chris set the fastest lap time of the day, at 1:20.481.
As Chris chased Marco, the two began to close in on Daniel Morad, running in second place. Unfortunately, another full-course caution halted their progress, as contact between Harry Steenbakers and Tim Sanderson resulted in another incident, forcing the race to finish under a yellow flag.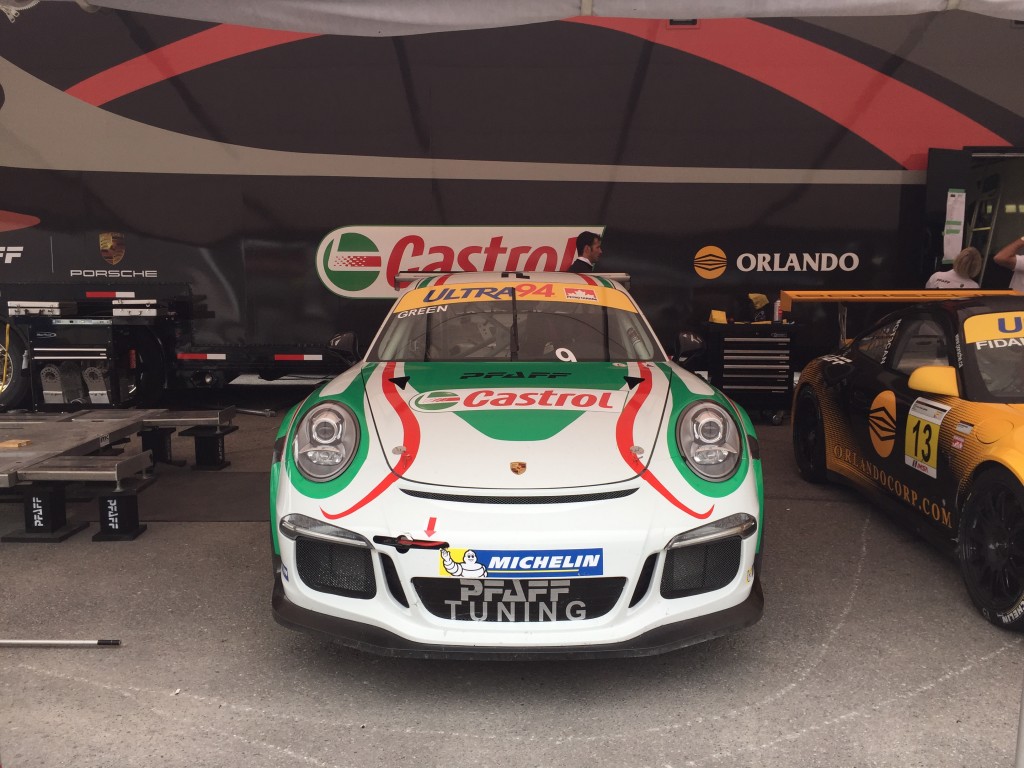 "It's not what we wanted," said Chris. "I was chasing Marco down, and we were both closing in on Morad. It was doubly frustrating, because we obviously had a car that was performing beautifully. Marco and I had a great battle, too; I was definitely making my presence felt."
With a seven-point gap separating him and Morad, the series championship is within Chris' reach. He will start tomorrow's race in third place, and needs to finish in fourth position or higher. Race two, and the final of the season, is live at 4:15 pm. Follow us live at https://twitter.com/Pfaff_Auto.