Pfaff and McLaren Toronto at Marques d'Elegance
Blog
Aug 24th, 2015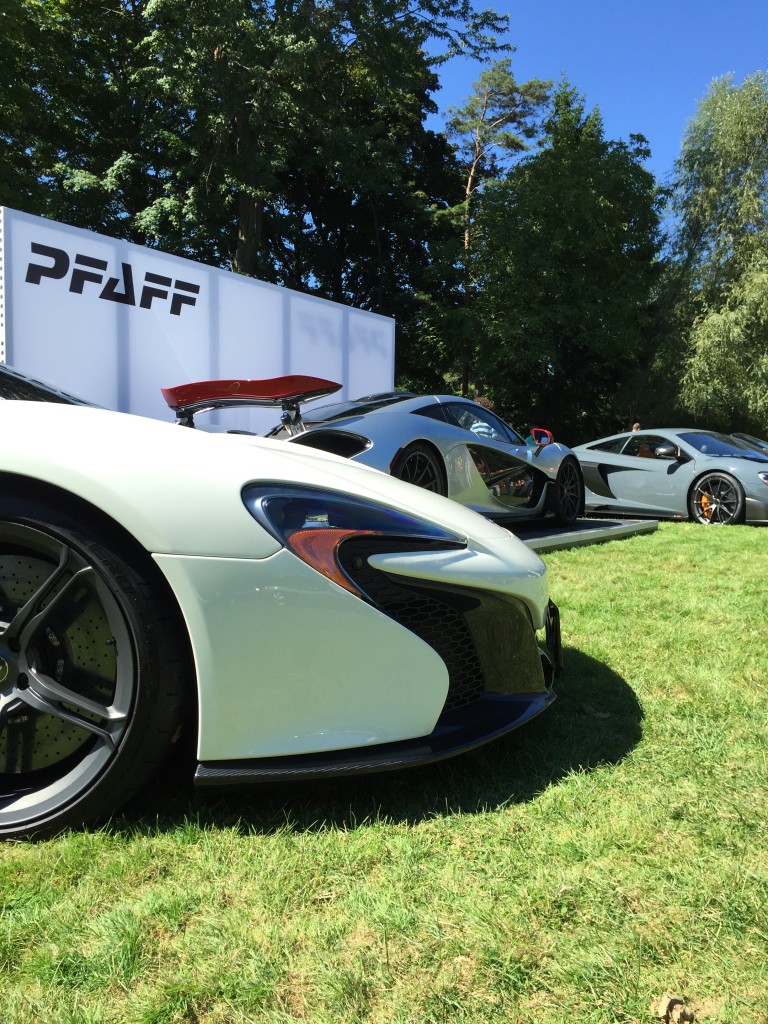 Marques d'Elegance, one of southern Ontario's better-known car shows, began four years ago as a Ferrari-centric meet at Burlington's historic Paletta Mansion. It has since grown to something bigger and much more diverse, and none more so than this year's event, held on Sunday, August 23, where exotics and supercars from all brands and all parts of the world were present.
In one corner of the field, dozens of Porsches were driven in by members of the Porsche Club of America's Upper Canada Region – many of them Pfaff Porsche customers. Alongside the Ferraris, a number of new Alfa Romeos. And there was a British-car area this year, with many great Jaguars and Aston Martins present.
However, we'd like to think that McLaren stole the show. Not only did McLaren Toronto have the famous #3for3 P1 present in all of its glory (along with the same owner's 918 Spyder a few steps away), but Marques d'Elegance happened to be the Canadian premiere for the new 675LT – the first example of which had landed in Canada just two days before. The new, hardcore Super Series car wowed the crowd with its lightweight carbon fibre details (including lightened body panels, revised aerodynamics, and even a carbon prop rod for its perspex engine cover) and the amazing, assault-rifle sound from its twin circular exhausts.
Have a look at the gallery below!