Audi meets fashion at Berlin fashion shows
Blog
Jul 27th, 2015
For the second time, Audi was the partner of SEEK, Germany's most progressive fashion platform.
At the Audi stand at the Berlin Design Trade Show, colorfully-mixed teams tackled different design tasks, including designer Anouk Wipprecht, who presented her new collection inspired by the Audi A4 in Audi City Berlin.
During the show, teams from Audi and fashion designers worked on different subjects, such as "emotionalization vs. technologization" and "modularity vs. functionality". The results of the teams were displayed at the Audi stand for visitors to see.
The exchange between the designers will help Audi identify future trends in colors and materials, among other benefits. "Berlin for us is the German capital of the fashion scene and with SEEK the perfect place for interdisciplinary exchanges," says Wayne Griffiths, Head of German Sales at AUDI AG.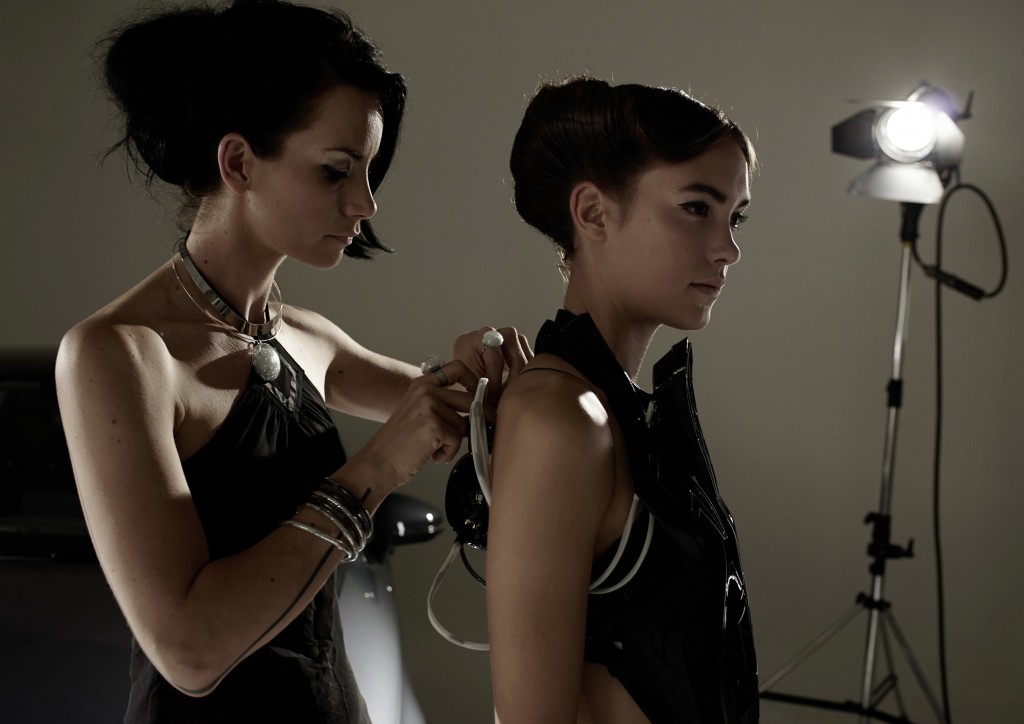 That fashion also benefits automotive design was demonstrated by the Dutch FashionTech artist Anouk Wipprecht on Wednesday evening in Audi City Berlin. She is famous for combining fashion and technology. Her new collection contains elements of the new Audi A4, including the diamond-shaped forms at the front end and the screen view of the virtual cockpit.
Wipprecht's fashion creations also interact with the presentation technology of Audi City. For example, a dress can be virtually projected over the floor-to-ceiling screens of the building. "As the design process of the Audi A4 created a new car from a silhouette, my dresses relate the history of an evolution wherein an initial concept comes alive through elements of the car," she said.
Learn more about the new A4 here.
View our A4 inventory in Vaughan here.
View our A4 inventory in Newmarket here.