Pfaff Porsche athlete Emily Batty wins gold!
Blog
Jul 13th, 2015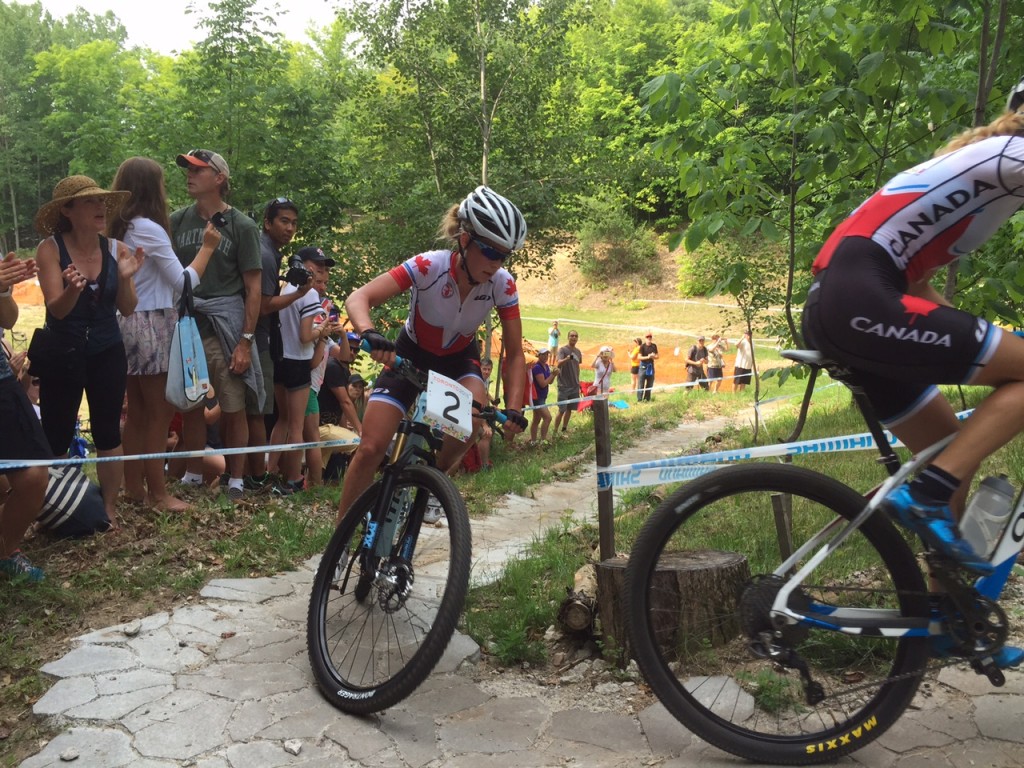 Emily Batty, Pfaff Porsche brand ambassador, scored a dream finish in the women's mountain bike race at the Pan Am Games. The native of Brooklin, Ontario, beat fellow Canadian Catherine Penderel for gold at Hardwood Mountain Bike Park on July 12.
The 27-year-old began her career racing at the same course near barrie, and has had a strong following ever since. Many of her fans turned out on the weekend to support her as she added to Canada's impressive medal count at the Games (in fact, Canada currently leads the medals standings with 24 and counting).
Emily and Penderel pulled away from the pack, sticking close together. Emily edged out a lead on lap three and held it through the important final lap, finishing in 1:27:13, seven seconds ahead of Pendrel and over five minutes ahead of Erin Huck of the United States, who completed the podium.
Keep an eye out for Emily's Porsche Cayman on the roads throughout the games, and the rest of the season!