Preview: Pfaff Motorsports at Calabogie Motorsports Park
Blog
Jul 2nd, 2015
The excitement in the air is palpable amongst the team members at Pfaff Motorsports, who will return to Calabogie Motorsports Park this weekend. The track, about 45 minutes west of Ottawa, was the site of the team's first win as an independent team just one year ago in 2014.
Last June, Pfaff-Castrol Motorsports driver Chis Green finished first in the first 45-minute race in front of west coast driver Scott Hargrove, earning his first victory of the season in the No. 9 Porsche 911 GT3 Cup car. They swapped positions in the second race, with Hargrove winning in the No. 69 OpenRoad Racing Porsche.
In a fiercely competitive race, Green passed pole-sitter Hargrove on a restart on Lap 9, diving inside Hargrove in Turn 1. Hargrove's momentum in the duel carried his Porsche 911 GT3 Cup car into the grass at the exit of Turn 1, letting Green build a 1.111-second gap in one lap after the restart. Hargrove then regained his bearings and went to work in pursuit of Green. He pulled to within .443 of a second of Green on the third full lap after the restart, but Green then gradually started to rebuild his leading gap to 1.049 seconds over the next two laps. The pressure was lifted from Green one lap later when Hargrove put all four wheels of his Porsche off track in Turn 5 while chasing Green.
Suddenly, Green had a 4.1-second lead. It appeared Hargrove might have one more chance to pass Green when a full-course caution flew late in the race. But there wasn't enough time to clear the debris from another incident on the 20-turn, 3.05-mile (5.05 km) circuit, the longest layout in Canada. So Green crossed the finish line under the yellow and checkered flags for his first victory and third podium finish of the season.
"The car underneath me was good, and the Michelin tires were fantastic," Green said. "We had a good strategy. I was just able to get the best of Scott (Hargrove) going into Turn 1; I knew it wasn't too wide. There's only room for one car through there, so once I got through I never had to look back at that point."
Both Green and Hargrove will return to the challenging, twisting road course this weekend, leading a fiercely competitive field. In the Gold class, Orey Fidani comes to Calabogie leading the standings in his championship and ready to take on the challenge of one of Canada's most technical racetracks.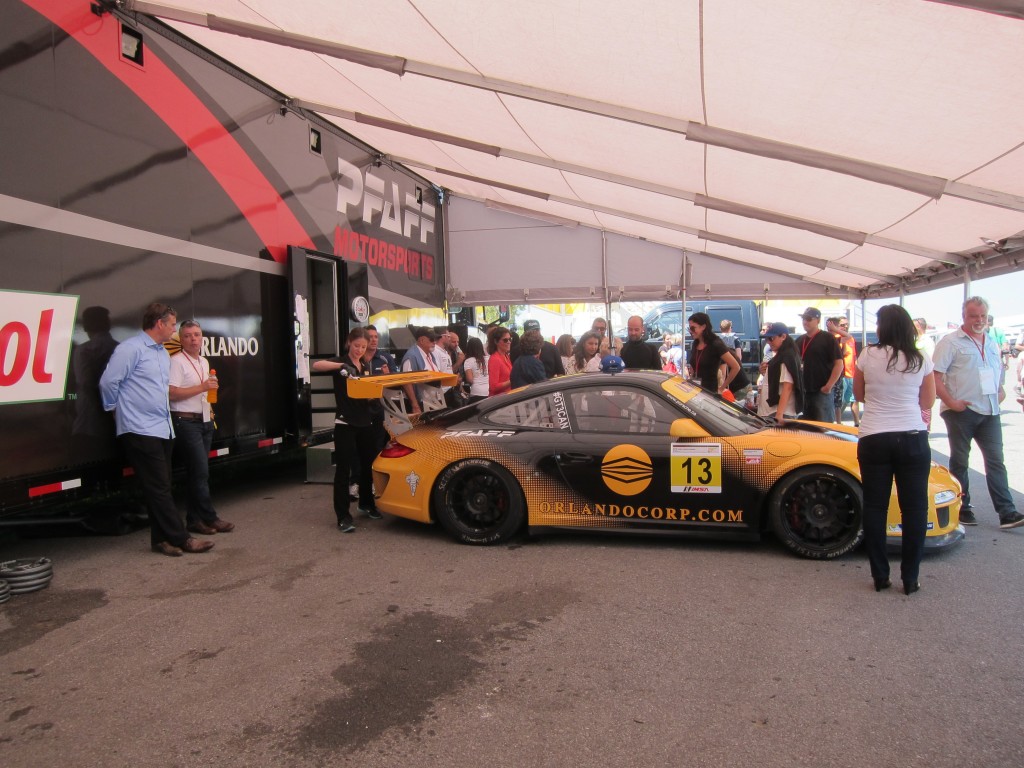 We can't wait!