Recap: BMW True North meet at Pfaff BMW
Blog
May 26th, 2015
The weather was spectacular and the turnout was huge at BMW True North's gathering at Pfaff BMW this past weekend. BMW fans and owners from all walks of life – in cars new, old, stock and highly modified and everything in between – gathered on a beautiful Sunday to celebrate all things BMW.
No matter what form your BMW fanaticism took, there was something cool to look at, from the latest M products to a number of spectacular vintage BMWs. Some of our favourites: a 2002 Turbo, complete with tri-colour striping and reversed writing on the front, a couple of beautiful E30 M3s, an E38 7 Series with a complete E39 M5 drivetrain swap, and many, many more. Here's a selection of photos from the event, which was a roaring success.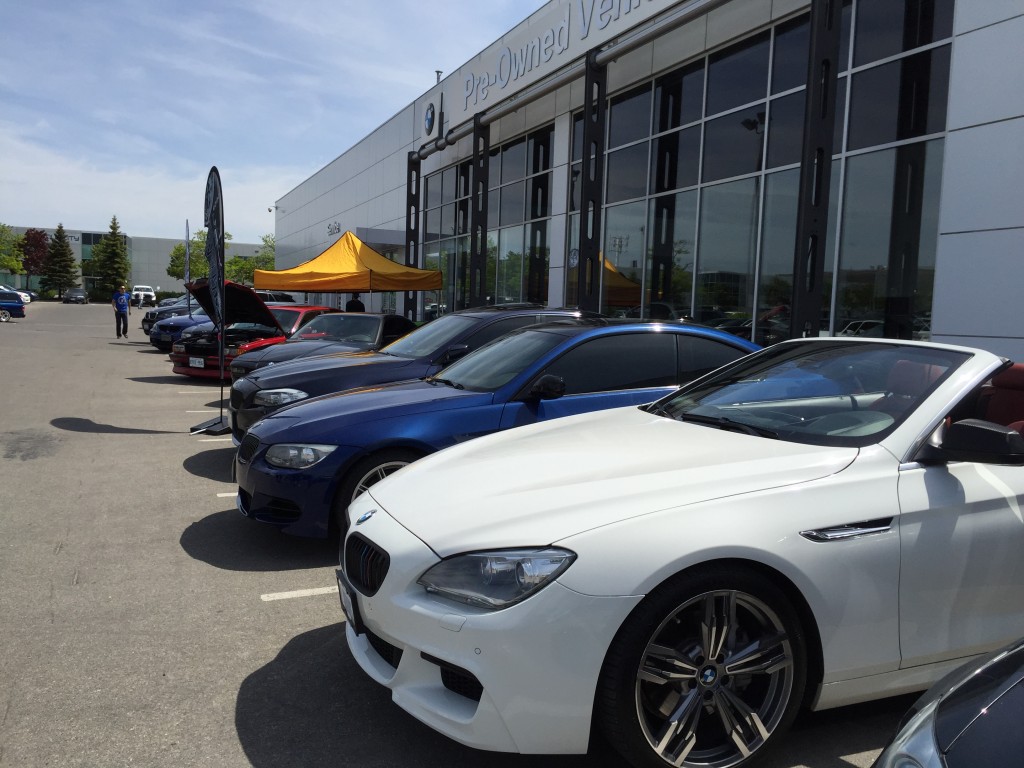 A group of enthusiasts followed up the meet with a trip to Pfaff Tuning/McLaren Toronto and Pfaff Autoworks for an inside look at how Pfaff repairs and modifies BMW cars for its owners.
Stay tuned for more updates; a video and some better photos are coming. Meantime, check our parts department for specials available to True North members.