Why do you need an alignment this spring?
Blog
Apr 29th, 2015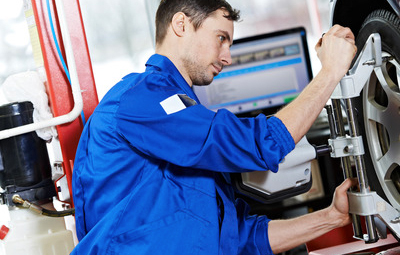 This past winter was one of the worst in recent memory – a lot of snow, and, even worse, a lot of cold. The fluctuating temperatures of the winter, and the quick transition into spring, have left Ontario's pavement worse for wear, with massive potholes and giant frost heaves playing havoc on wheels, tires, and your car's suspension.
If you're bringing in your Toyota for service in the coming weeks, it's worth having its alignment checked at the same time, due to the condition of the roads. Hallmark Toyota is currently running an alignment special for $89.99, and the alignment can be completed at the same time as your service.